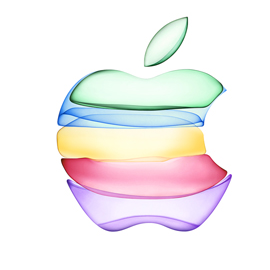 Today Apple held their annual September event. It used to be the iPod event, and eventually became the iPhone event we know now. Today we got a look not just the new iPhone(s), but also the latest iteration of the Apple Watch and more information about services we've heard about previously.
We got services first, with details about Apple Arcade and Apple TV+ including pricing for each which will be $4.99 per month. And if you purchase any new hardware from Apple you'll get a year of TV+ for free! They really want to get people watching, and getting people excited today included a new trailer for the Jason Momoa program See.
Then we got a mention of iPadOS which is coming later this year, and a casual introduction of the person who would be telling us about the new iPad. There have been upgrades to the "regular" iPad which is just iPad, and the new upgraded devices starts at $329. It looks great and will make a really nice upgrade for folks with older devices who haven't wanted or needed a new device.
Apple Watch Series 5 came next with some nifty upgrades like a compass app and more speed and battery life. Most products get a little intro video, and one of my favorites lately is for Series 5, This Watch Tells Time. We also had a nice moment of people telling stories about how the health features of the Apple Watch (positively) impacted their lives in different ways. It was nice to bring a very human element to a technology-focused event.
Of course the main event was the iPhone, which now comes in two flavors, the iPhone 11 and the iPhone 11 Pro (or Pro Max if you want the really big one). Much like the iPhone XS and X before it, this is the home-button-free version. We know they made other improvements (processor, battery life, etc) but what they spent the most time showing us on each model was the camera. Apple introduced most people to computational photography, which is what it's called when you have a processor that does some analysis and makes sure the skin tone of the person is evened out even in a sunny photo, but also that the shadows in that photo aren't completely lost either. Even more of that processing happens with the iPhone 11 camera, and some of the shots displaying the work of pro photographers using this new camera were spectacular. To get your hands on one, pre-ordering starts at 5am Pacific time September 13.
Overall it was a great event with lots of information and interesting announcements so now it's just a question of deciding want vs need vs bank accounts!